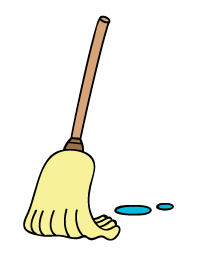 LTLMoP Project Page
What is LTLMoP?
The LTLMoP (Linear Temporal Logic MissiOn Planning) toolkit is a collection of Python applications for designing, testing, and implementing hybrid controllers generated automatically from task specifications written in Structured English or Temporal Logic.
If you would like to see an example of LTLMoP in action, please watch one of the following demonstration videos: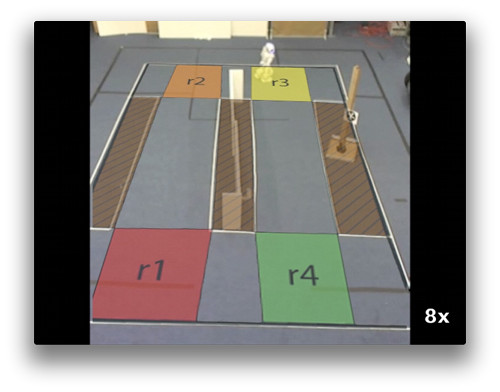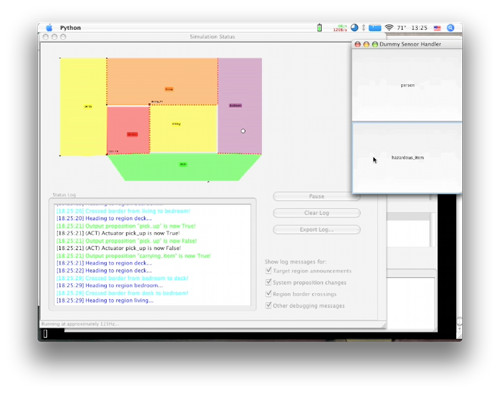 (More videos are available at the Cornell ASL Youtube channel.)
How can I get it?
How can I report a problem?
Please submit a bug report to the issue tracker on GitHub. Also please feel free to create a fork of the GitHub project and submit pull requests / patches!
How can I find out more?
License Information
Unless otherwise specified, LTLMoP is released under the GPLv3 license. The JTLV library used for synthesis is LGPL.
THE PROGRAM IS PROVIDED "AS IS" WITHOUT WARRANTY OF ANY KIND, EITHER EXPRESSED OR IMPLIED, INCLUDING, BUT NOT LIMITED TO, THE IMPLIED WARRANTIES OF MERCHANTABILITY AND FITNESS FOR A PARTICULAR PURPOSE.